High Quality Specialty Oils, Butters, Waxes & Extracts
Jedwards International, Inc. represents the continuation of an 80 year family tradition in the specialty fats and oils market, which began with the refining of cod liver oil in South Boston in the 1940s.
Since its founding in 1994, Jedwards has worked aggressively to expand its product line to include many difficult-to-source, custom-manufactured materials, such as our certified Organic Fair Trade Virgin Shea Butter.   We own and operate a state-of-the-art geothermal temperature-regulated warehouse, from which we can quickly supply a variety of carrier oils, essential oils, waxes, extracts and concentrates. As a result, Jedwards has become a leading supplier of many hot personal care ingredients, including Moroccan Argan Oil, Olive Oil Squalane, Shea Butter, Jojoba Oil, and Virgin Coconut Oil.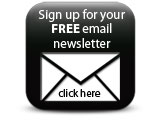 Servicing the cosmetic, soap-making, and dietary supplement industries, Jedwards has developed an extensive global network of manufacturing and supply partners, consolidating each of their unique strengths under one roof.  A strategic partner to vendor and customer alike, Jedwards International brings value and innovation to the marketplace. More information can be found on our newly updated website at www.BulkNaturalOils.com
Companies