Higher Education Skincare: Skincare formulated for the specific needs of younger skin
Higher Education Skincare was created on the belief that skincare is so much more than creams and lotions. With decades of skincare experience with Fortune 500 beauty brands, our experts designed easy and effective skincare products to ensure your skin is healthy not only today, but for years to come.
Higher Education Skincare provides a simple, step-by-step approach that "teaches your skin" to look and feel its best. Packed with powerful ingredients, like retinol and anti-oxidants, our high-quality products are dermatologist-approved and scientifically formulated to tame, treat and protect for clear, vibrant skin.
Higher Education Skincare will literally change your skin. Our kick-ass, revolutionary products will literally transform your skin 4 weeks or less. We so confident in our clean and science-heavy formulations that we'll give you your money back if you don't see results.
In an effort to promote global education and empowerment, 3% of all net retail sales is given to WE Schools, a division of WECharity.org. The WE Schools program challenges young people to identify the local and global issues that spark their passion and capacitates them with the tools to take action.
We believe everyone deserves access to education.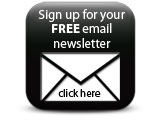 Visit us at www.HigherEducationSkincare.com or follow us on social @highereducationskincare.
Companies