Hispanics need more targeted C&T products
Colour Cosmetics | Hair Care | Skin Care
US Latina market holds strong potential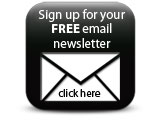 Hispanic women in the US feel under-represented in beauty, according to research by Mintel. More than half of respondents to a survey said they'd like more personal care designed specifically for them and 64% want more hair care products created specifically for Latinas.

Senior multicultural analyst at Mintel, Leylha Ahuile comments: "Latinas come in a variety of shades, so a wide range of products must be developed to cater to every pigment and hair type."

Bilingual packaging is also a concern for 81%, particularly younger women, and the nature of the bottles and boxes used is also a concern. "Hispanic consumers often look at bilingual packaging as a way of being acknowledged and respected by a brand, not because they are unable to read English," says Ahuile. "The lack of Spanish language packaging has the potential to make these women feel ignored by manufacturers."

Mintel points out that Latina women are younger than the average US female population, with 62% of the Hispanic female population yet to enter their peak earning years (35+). Purchasing power is therefore believed to be definitely on the rise in this area.


Companies