Historical black-owned beauty brand Fashion Fair goes up for sale
Once the largest black-owned beauty company in the world, Fashion Fair was created for women of colour back in 1973
Image: via Instagram @fashionfaircosmetics
Fashion Fair, the beauty brand for women of colour, has gone up for sale.
The company, which was founded by Eunice Johnson in 1973, is being sold along with its trademarks and assets including its 42.7k Facebook and 15.5k Instagram followers.
Johnson, who also launched the Ebony Fashion Fair Show, created the brand after seeing models at the show mixing their own foundations to match their skin tones.
Gabe Fried, CEO of Hilco Streambank, the company marketing the sale, said: "Fashion Fair was developed at a time when the leading beauty brands did not make products which met the needs of African American women. 
"Mrs Johnson, ever the entrepreneur, developed and cultivated the Fashion Fair brand to a highly devoted audience. 
"Eventually, the brand expanded its product lines to address the needs of many other women of colour, vaulting the brand to the global stage."
At its peak, Fashion Fair generated over US$56m in wholesale sales, selling through high-end department stores globally and online.
In 2017, the brand scooped the award for Best Blusher for Dark Skin at Stylist's annual beauty awards.
Fashion Fair will be sold via auction on 28 October, after offers submitted by 24 October are considered.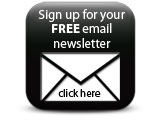 Companies