Holland's De Bijenkorf department store expands European retail presence
The luxury chain is set to launch websites in France and Austria later this year
Image: via Instagram @debijenkorf
Dutch department store chain De Bijenkorf is driving its European retail presence with new websites for consumers in France and Austria.
Via the sites, customers will be able to shop its portfolio of beauty brands, which include Chanel, Gucci Beauty and Rituals, as well as its fashion and homeware labels.
De Bijenkorf first ventured outside of its domestic market in 2014 to launch a Belgian website, followed by a German online shop in 2019.
"The web shops of De Bijenkorf are not only distinguished by the extensive range of brands, but also by user-friendliness," said De Bijenkorf's CEO Giovanni Colauto.
"This is a logical step after the successful online roll-out in Belgium and Germany."
The high-end department store chain is run by the Weston family, who also own British retailer Selfridges and Ireland's Brown Thomas.
The new sites are set to go live in the second half of 2020.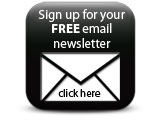 Companies