Holly Willoughby wants her Wylde Moon lifestyle and beauty platform to be a 'springboard' for ideas
Ateh Jewel, journalist and 'This Morning' guest host, is the beauty columnist for the site
ITV's This Morning co-host Holly Willoughby has ventured into the lifestyle and beauty space with her new platform Wylde Moon.
Airing yesterday, the space is designed to be a 'springboard' for ideas and is filled with content that will 'intrigue' readers, the TV star said via her Instagram channel.
Interviews, podcasts, beauty recommendations and fashion inspiration will all feature on the digital destination.
Ateh Jewel, a journalist and fellow guest host alongside Willoughby for This Morning, has been named as the site's beauty columnist.
Make-up artist Patsy O'Neill and hairstylist Ciler Peksah will take readers through products, techniques and tips for their beauty needs.
Meanwhile, the presenter's elder sister Kelly Willoughby is the Managing Director of the platform.
For the September launch of wyldemoon.co.uk, Willoughby conducted an interview about her inspiration for the platform and the road to creation.
Willoughby's interview will be followed by a monthly conversation with an inspirational female.
"I've been wanting to do something different for a long time but timing is everything, so it had to feel right," she said in her interview.
"I've reached that place in my life where I'm ready to do something like this.
"Wylde Moon feels very personal to me, and even though I am someone who lives a lot of their life out there for people to read about, there's still a lot of me that I've kept to myself.
"Part of that I've done for protection and part of that is because I'm still working it all out."
Speaking about her affinity with the moon, Willoughby added: "I've always been fascinated with the moon, space, shooting stars and looking up.
"On holiday, I spend more time on the sun lounger at night than during the day. The moon is always there, like the sun, no matter where you are in the world."
Yet to make its debut, however, is Wylde Moon's boutique.
Beauty history
In 2018, Willoughby was crowned the beauty icon of the year, according to a poll by high street retailer Superdrug.
With 25% of the vote, the TV personality trumped the Duchesses of Cambridge and Sussex, Catherine and Meghan, to the top spot.
She is also no stranger to a beauty link-up, having been a Garnier ambassador, alongside Davina McCall for many years.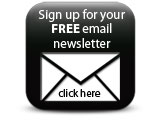 Her deal with Marks & Spencer has also led to fashion lines being repeatedly sold out, due to her popularity.
Companies