How Chinese and European consumer expectations differ
A new study has found that brands and consumers have varying expectations when buying luxury products online, which are largely dependent on region
Chinese and European brands and consumers engage very differently when it comes to e-commerce, a new report has revealed today.
The disparity was released in The Online Purchase Experience China 2016 report, published by customer engagement specialist ContactLab.
European operaters are considered more traditional in their approach to customer engagement, as they prefer to use email as the main source of communication. Whereas in China retailers prefer to use mobile contact points.
Chinese customers were found to have different expectations including online chat assistance, product and service reviews, standard delivery in 1-2 days, and a full spectrum of payment methods, such as Alipay, WeChat pay, 'cash on delivery' and Installment payments.
According to the report, Chinese brands are performing well digitally as messaging apps like WeChat, the Chinese version of WhatsApp, are being utilised to personalise engagement.
However Chinese brands lag behind, compared to the West, on store numbers. The report states this highlights "the importance of bridging the gap between the offline and online experience for customers."
The report also found that authenticity is greatly desired by the consumer in the Chinese e-commerce landscape, in order to ensure customer faith and brand loyalty.
The majority of Chinese online retailers are now disclosing "Made in" on their product pages, but Armani, Montblanc, Burberry and Chanel do not currently publicise this information.
The report also shows how "easiness of returns" and "quick buy options" could be beneficial to European brands.
In Europe and the US, it is important for brands to offer a "gift option". Whereas in China there are very few online retailer gifting options, therefore Alipay and WeChat have counteracted this by providing a gift option service within their messenger apps.
Massimo Fubini, CEO of Contactlab, said: "Chinese travellers spend a great deal on luxury brands when travelling abroad.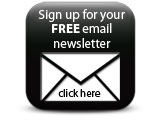 "European luxury brands are being gifted with an additional stream of revenue which makes it increasingly important to localise engagement which resonates with consumers in their native countries."
Companies