How to catch the attention of a Boots Beauty Buyer
A mainstay of the British high street, Boots continues to grow its range of high-end and budget beauty brands to suit all consumer tastes. So how can you get your brand noticed?
Chelsey Saunders
After being crowned the most searched-for beauty retailer in the UK earlier this year, Boots has managed to keep its title as the UK's leading pharmacy-led health and beauty retailer against growing competition in the beauty retail space.
From big name brands to indie labels, Boots offers products across all categories. So what does the buying team have its eye on next?
Here, Cosmetics Business chats to Chelsey Saunders, Senior Buying Manager for Haircare, Skincare and Suncare, to find out what products she's scouting.
---
What does your day-to-day role typically involve?
Typically I aim to be in the office for 8am and my day starts by taking a quick look at the previous days sales.
The most exciting part of the morning is checking how well our new launches from the previous week have performed – new products and brands are definitely where I get my energy from.
I spend a lot of time with my team planning the next few months ahead, as well as talking to our fantastic suppliers.
No two days are the same for a Buyer at Boots, one day you could be planning the next big product launch and the next, you could be forecasting sales for the next year.
What is Boots' buying strategy?
Our strategy is three-fold: to empower our customers to look and feel their best, be number one in the market by displaying the widest choice of high quality products which are accessible to all and supporting our customers.
What new sun and skin care brands did you help bring on board to Boots this year?
For me, Pixi [a UK based beauty brand featuring skin care and colour cosmetics] is the most exciting launch of 2018.
Olay and L'Oréal also have some amazing new products coming soon.
What product categories are proving most popular with Boots' customers?
Expert skin care and innovative self-tan products, such as the Isle of Paradise tanning waters, are proving really successful. Expert skin care is a real destination category for Boots.
What new products is Boots on the look-out for?
We're always looking for products that are innovative as well as brands that use sustainably-sourced ingredients.
Established premium brands that are experts in specific skin care needs and conditions are also of interest as we see customers becoming even more ingredient centric.
How can brands catch your attention if they want to be stocked at Boots?
We love brands that can think outside the box and can demonstrate a true understanding of the needs of our customers.
What emerging beauty trends do you predict for next year?
I think naturals and sustainably-sourced products will continue to be a hot topic for next year but also brands that have a great story and those that are grounded in consumer insight are key.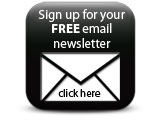 Companies