How to impress Lookfantastic's New Business Manager
Body Care | Fragrance | Retail | Skin Care
New Business Manager at Lookfantastic, Lauren Posada, lifts the lid on the brands she wants to stock online and the beauty category she's most excited about in 2021
Shuttered stores and lockdowns have forced beauty brands to broaden their online presence, and beauty sellers are reaping the rewards.
Sales on online beauty retailer Lookfantastic helped its owner The Hut Group (THG) boost revenues 51% year-on-year for Q4, outperforming its predicted revenue increase by more than 10%.
In this exclusive Q&A, Lookfantastic's New Business Manager, Lauren Posada, tells how the pandemic has influenced the beauty brands it's partnered with and the category she is most excited for in 2021 that isn't self-care.
---
What does your role at THG involve?
As UK New Business Manager for THG Beauty brand Lookfantastic, the days are on-boarding new brands, pitching to potential brands, and working alongside our Marketing and PR teams to plan and support new brand launches.
As part of this role, the focus is on our long-term new business strategy, so I'm constantly attuned to changes and trends within the market to ensure we're launching exciting new brands that meet and exceed customer demands.
How is Lookfantastic looking to expand its beauty offering?
Lookfantastic is constantly looking to expand its beauty offerings in all categories – skin care, hair care, colour cosmetics, fragrance, tools and wellbeing. Our manifesto is to deliver choice to customers globally.
This includes both household names to indie brands, regardless of size or location. We do however have a cross-category focus on 'clean beauty' after seeing customer demand rise in this area, particularly amongst millennials and Gen Zs.
What credentials does a brand need to get stocked at Lookfantastic?
In a nutshell, we love brands that bring something new to the table.
Brands that are innovative and bring something that our customers haven't seen before are always going to stand out and grab our attention.
That said, first and foremost, we listen to what our customers want. So, if our customers are telling us that they want to see a brand on site, or we are seeing noise generally about a new up-and-coming and exciting brand, we will reach out.
How has the pandemic influenced the brands you've partnered with?
Our priority was to meet the unprecedent demand to shop online for the 'essentials' that customers might have previously picked up in-store – for example, hand wash and sanitiser, shampoo and body wash.
We therefore onboarded a lot of brands that you typically find in UK high street stores. Equally, brands that focus on enhancing health and wellbeing were made more prominent within our strategy to help support the wellbeing of our customers throughout the pandemic and beyond.
Finally, home fragrance is another growth area for us so that we can serve those who want to add a little luxury to their homes throughout lockdown.
How is Lookfantastic optimising e-commerce for beauty brands?
All of THG's beauty platforms are powered by THG Ingenuity, which is also used by hundreds of third-party clients to drive their direct-to-consumer growth.
With this comes a wealth of data that we have available to share with our brand partners on trend insights, customer behaviour, spending habits, and more.
The data is truly invaluable and is what allows us to propel Lookfantastic and our brand partners globally.
We are also launching a range of new functionalities this year to optimise the shopping experience for our customers, as we know the pandemic has changed the way people shop for beauty for good.
These ongoing developments will continue to empower Lookfantastic and our partners to grow at pace and reach millions of customers around the world.
Which beauty category are you most excited about in 2021 and why?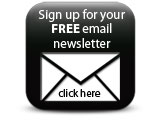 Fragrance – there is a huge opportunity for us here and we have some super exciting brands joining us in this category throughout 2021. Watch this space.
Companies