How to make the most of sporting events in beauty
Coty shares success story from the World Cup ahead of a summer of sport
Sporting events provide a key opportunity for brands, particularly those in the male grooming sector. With Wimbledon, the Euros and Olympics soon on the horizon, agency Five by Five has shared a success story from the Brazil World Cup in 2014.
Coty's Adidas body care brand worked with Five by Five to target its key audience at the event: 15-24 year old males. The "One Shot from Brazil" campaign was held over three months and offered consumers a chance to win a unique football experience through a penalty shoot-out.
Consumers were invited to upload videos of their freestyle football skills online, or at a pop-up event hosted by the brand and supported by professional freestylers. Print and digital ads also supported the campaign.
Four finalists were selected on the basis on their skill and ability to deal with pressure. All four attended a day of training with a Premier League coach before facing international goal keeper Craig Gordon. Those that scored three out of four penalties were promised tickets to the Rio World Cup.
The campaign reached 4.2 million consumers and generated a total of 8.4 million views across ten videos. The specially-created Get Game Ready UK website saw a total of more than 37,250 unique users, with most referrals coming from YouTube and Facebook.
The campaign helped relaunch the Adidas Sport Sensations anti-perspirant. Insight showed that the male anti-perspirant category is driven by price, but can also be impacted by a "mental shortlist" of brands drawn up by each consumer.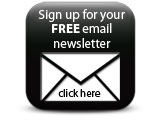 As a result, Coty's Adidas body care range saw a 37% year-on-year increase in sales, up from -27% on the previous year. Two finalists in the One Shot from Brazil contest completed the challenge but the brand decided to offer all four tickets to reward their efforts.
Companies