How to substantiate cosmetic claims
Sponsored by CE.way
Cosmetic products in the EU have to follow certain EU cosmetics labelling requirements, part of which are also cosmetic product claims. Claims are powerful marketing tools, which can persuade consumers into buying a certain product.
However, claims should not be misleading and should allow the consumer to make an informative decision based on claims that are legally compliant, truthful, honest, fair and backed up with adequate evidence.
Why do you need to substantiate claims?
Commission Regulation (EU) No 655/2013 states that claims for a cosmetic product (explicit or implicit) have to be supported by adequate and verifiable evidence. The EU responsible person (RP) has to ensure that the cosmetic claims are in compliance with the common criteria set out in the Regulation No 655/2013 and should keep documents that prove the effects claimed for the cosmetic product in the product information file (PIF), according to the Regulation No 1223/2009.
This protects end users from misleading claims and helps them make and informative decision before buying a cosmetic product. It is also an opportunity for brands to prove their product is effective and innovative.
Best practice for claim substantiation
Examples of best practices for claims substantiation are presented in technical document on cosmetic claims, which offers guidance for the common criteria laid down by Regulation 655/2013.
There are different ways to support claims. It can be done by using experimental studies, consumer perception test and/or published information such as scientific data or marketing data.
Experimental studies
These studies include:
In silico studies
In vitro studies
Ex-vivo studies
Instrumental methods
Biochemical methods
Clinical studies (on volunteers)
Sensory evaluations etc.
Different guidelines should be taken into consideration when performing such studies, e.g. guidelines regarding instrumental clinical techniques, European or international guideline or standards (ISO, CEN etc).
The methods used should be reliable and reproducible, and the studies should follow a well-designed and scientifically valid methodology.
Studies have to be scientifically and statistically valid (e.g. there should be an appropriate range of sample tests, subjects etc.) and conducted by a qualified and adequately experienced person.
A study protocol should be drawn up, and procedures should be standardised. The interpretation of results should be fair, and appropriate statistical analysis of the data should be performed.
Studies on volunteers should follow ethical principles, and only products assessed as safe should be tested.
Ex vivo/in vitro tests
An ex vivo test is a laboratory test that is performed on a biological substrate taken from a living organism (e.g. cut hair).
An in vitro test is a laboratory test that is performed on a biological substrate (e.g. cell cultures, artificial skin models) in test tubes or other labware.
Both tests should be performed in a controlled environment, be standardized and follow protocols, referring to validated methods. These tests should be able to predict an in vivo effect if used as evidence. If necessary, studies on humans should validate these effects.
Claims regarding the nature of experimental studies (Annex II of Technical document on cosmetic claims)
1. ''tolerance tested''
The claim and 'tolerance tested' means that the product underwent tests under the supervision of a scientifically qualified professional intended to study its tolerance on a target group and that the results of those tests show that the product was well tolerated by this group."
2. ''tested under medical supervision"
'The claim 'tested under medical supervision' indicates that the product underwent tests conductedunder the supervision of a medically qualified professional, such as a medical doctor or a dentist. Depending on the presentation of the claim, it may, for example, refer to a specific efficacy of the product or skin tolerance.
3. ''dermatologically tested''
''The claim 'dermatologically tested' implies that the product was tested on humans under the supervision of a dermatologist. Depending on the presentation of the claim, it may refer to a specific efficacy or tolerance of the product. Consumer self-perception studies are not appropriate to support such claims. The same logic would apply to a claim referring to any other medical discipline.''
4. ''clinically tested''
''The claim 'clinically tested' refers to expertise, process or conditions under which the tests were carried out. 'Clinically tested' means that the product was tested on humans under the supervision of a medically qualified professional or another scientifically qualified professional according to a clinical protocol or in a clinical setting.''
Consumer perception tests
These tests evaluate consumers' perception of the product (its efficacy and properties) based on parameters, which they can feel and observe. It is important to make a questionnaire that is clear enough to be easily understood by volunteers. These tests should follow the same principles as experimental studies (e.g. standardization, test protocol, interpretation of results, report…).
The use of published information
This information can be scientific publications (e.g. studies), market data etc. If referencing to scientific publications on ingredients to substantiate a claim, it is important to make sure that the information is relevant to the cosmetics product and the effect claimed.
Market data should also be relevant to a claim made and also representative of the market in question.
Need help with proving your claims?
CE.way's testing laboratory can perform experimental studies using state-of-the-art measurement techniques, as well as consumer perception tests, in order to help you prove the efficacy of the following types of products:
Skin care and skin protection
Make-up
Haircare
Oral care
Sun protection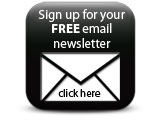 Contact us to find out which claims we can help you prove.
Featured Companies