How will Selena Gomez's Rare Beauty compare with other celebrity beauty brands?
The Disney star, singer and songwriter has become the latest A-lister to enter the beauty arena
Image: via Getty Images
From Fenty Beauty to Kylie Cosmetics and now, Selena Gomez – the launch of celebrity beauty brands are continuing apace despite reports that the category is losing its lustre.
The singer, actress and Instagram sensation has announced her debut beauty brand Rare Beauty, much to the delight of her long time fans who have followed her since her Disney days.
Gomez took to her Instagram account to share the news with her 167 million followers.
The 27-year-old described the venture as a "special project", adding that the brand took two years to develop.
In the promotional video she said: "Being rare is about being comfortable with yourself. I've stopped trying to be perfect. I just want to be me.
"I think Rare Beauty can be more than a beauty brand. I want us all to stop comparing ourselves to each other and start embracing our own uniqueness.
"You're not defined by a photo, a like or a comment.
"Rare Beauty isn't about how other people see you. It's about how you see yourself."
Last summer, rumours circulated that the singer could be moving into the beauty realm after filing a trademark for 'Selena Gomez', covering fragrances, skin care, body care, incense, nail goods and essential oils.
An influx of celebrity beauty brands could be on the horizon, as more A-listers have recently applied for trademarks.
Model Hailey Bieber, tennis legend Serena Williams and reality TV star Kourtney Kardashian, are just a few that have applied for a proprietary name in recent years.
Rare Beauty is set to launch exclusively at Sephora this summer.
---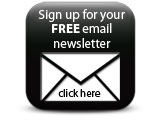 Companies