How will recent changes to delivery charges impact beauty?
John Lewis, Tesco and Amazon have all increased minimum spend
Last month John Lewis announced changes its free click and collect delivery service, and it seems that UK supermarket Tesco has followed suit.
John Lewis dropped its free click and collect service for orders under £30, charging £2 to pick up online purchases in-store. And now Tesco has also upped its minimum spend for having goods delivered. Its customers must spend a minimum of £25 for home delivery or click and collect, and all online orders under £40 will now incur a £4 additional charge. The news came after Amazon increased the minimum spend for using its free Super Saver delivery option to £20 – double its previous level – earlier this year.
With cosmetics products often costing less than other consumer goods, these changes could have an impact on the way customers in the UK purchase these items. Denise Rabor, International Make-up Artist and Founder at WOW Beauty, said: "A change in delivery policies means customer are more likely to overspend, however when it comes to beauty I think this may discourage customers from buying beauty products online."
Rabor said that many consumers already prefer to buy cosmetic products in-store already. "Beauty products tend to be a lot easier to buy over the counter as people can colour match any shades and try out products with a beauty consultant before buying," she added. However, beauty consumers could easily be persuaded to shop online with promotions. Rabor said: "If there was an exclusive online offer on cosmetics this may encourage people to buy online, especially when it comes to the Christmas season as high street stores get extremely busy during this period."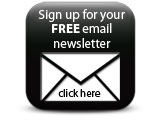 However, not all UK retailers have changed their policy so perhaps beauty buyers will simply go elsewhere. Boots offers its order and collect service at 2,300 stores across the country. In these stores, consumers can order items online until 6pm and collect in store the next day from 12pm. The service remains free, regardless of order value.
Companies