ICS premieres virtual tradeshow featuring mono-material packaging
International Cosmetic Suppliers, Ltd. (ICS) showcases innovation online with their new Virtual Tradeshow Series of 2021
In 2020, ICS launched a three-part Virtual Tradeshow Series following the postponement and cancellation of many beauty tradeshows.
Their new 2021 e-Tradeshow features the trending and sustainable topic of Mono-material beauty packaging. Mono-material packaging consists of a single material, this makes Mono-material products easily recyclable as consumers do not need to disassemble the product before recycling. They can just simply pop the entire empty product into the recycling bin.
ICS has a growing selection of Mono-material beauty packaging available, such as lipsticks, pansticks, pots, jars, pencils, compacts, palettes and tubes, made with 100% PP, PE or PET material, from top to bottom, inside and out.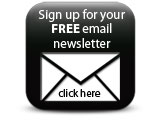 View ICS' Mono-material e-Tradeshow in the link below and for more information about any of the products featured, please visit ICS' website or contact info@ics-world.com.