IFF continues strong momentum into Q2
Growth levels expected to return to normal in second half of 2010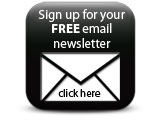 International Flavors & Fragrances Inc has reported second quarter 2010 revenue of $666m, an increase of 17% on the second quarter of 2009. Chairman and ceo Doug Tough acknowledged that the company had benefited from "restocking and favourable prior year comparisons" but also attributed the level of growth to his team's success in winning key new business.

IFF's flavour business increased 11% in local currency sales on the second quarter of 2009. The fragrance business unit meanwhile climbed 23% in local currency sales with nearly all categories reporting double digit growth. According to IFF its fragrance sub divisions, fine fragrance and beauty care, continued to be robust with hair care and toiletries (both part of beauty care) increasing at a strong double digit rate. Strong trends in fabric care and home care boosted the performance of the company's functional fragrance unit, while fragrance ingredients increased 24%.

However, anticipating full year figures, Tough warned: "As we enter the second half of 2010, it is important to note that the benefits of restocking have begun to subside. When combined with stronger prior year comparisons, we expect local currency sales in the second half to return to more normalised levels, with relative strength in the third quarter versus the fourth.

"In order for us to be successful, we must continue to execute our plans serve customers well anticipate challenges and win the marketplace every day," he concluded.
Companies