IFF earnings moving in the right direction
New numbers from flavour and fragrance manufacturer player show earnings increase per share
New numbers from flavour and fragrance manufacturer player International Flavors & Fragrances (IFF) have shown earnings to have climbed to US$1.32 per share compared to $1.19 per share this time last year. Net sales were worth $770.2m, almost 6% up. In terms of the fragrance business, this saw a 8.7% rise in revenues, coming in at $403.7m.
IFF's Consumer Fragrance division delivered local currency growth of 4% in the last quarter – however, that compares with 9% growth previously. But overall fragrance segment profit surged 28%, or $18.8m, to $87.2m in the first quarter. IFF claims this improvement "is due to strong volume growth, gross margin expansion and increased cost discipline."
Hair Care achieved double-digit growth and fragrance ingredients saw local currency sales growth of 22% (including a 14% lift associated with its Aromor acquisition). For the full year 2014, adjusted operating profit and adjusted earnings per share look on track for double-digit growth.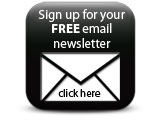 Adrian Holliday, London
Companies