IFRA Compliance Program sixth cycle results show 100% compliance
Fifty fragranced products were tested for compliance with the IFRA Code of Practice
The International Fragrance Association (IFRA) has completed the sixth cycle of its Compliance Program with the results indicating 100% compliance with the IFRA Code of Practice.
The cycle covers the May 2011 to May 2012 period. Fifty fragranced products were randomly selected from 450 marketed products from 10 different countries for the test and the sample of fine fragrances, body care products and household products was analysed by Eurofins, an independent international group of laboratories.
"Our industry has collectively undertaken the responsibility of enacting this Compliance Program to ensure that the IFRA Standards are respected and I am very pleased that the results of this latest cycle show 100% compliance," said IFRA president Pierre Sivac.
"Our objective at IFRA is to ensure the safety of fragrance products for the consumer and the environment. We look to achieve this by evaluating the safety of ingredients through the industry's research centre, RIFM, and by setting industry policy based on the outcome of exhaustive independent reviews of the results by a panel of experts."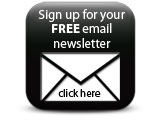 The IFRA Code of Practice applies to the manufacture and handling of all fragrance materials for all types of applications and compliance to it is a prerequisite for all fragrance supplier companies that are members of IFRA.
Companies