INOLEX Releases 2018 Corporate Sustainability Report
Sponsored by INOLEX
INOLEX is pleased to share its global sustainability progress with the release of its first comprehensive 2018 Corporate Sustainability Report.
Echoing the beauty care industry's rising standard of transparency, the report illustrates how INOLEX, an independent global manufacturer of innovative specialty ingredients, prioritizes a culture of sustainability among its team to ensure sustainable practices are integral to its operations.
"I am especially proud of this milestone. It demonstrates the hard work we continue to do as company to conduct responsible business, and our commitment to contribute to the global initiatives most pressing in the personal care industry," said David Plimpton, CEO of INOLEX.
The report outlines INOLEX's sustainability program as it aligns with the company's core values, particularly putting people at the center of its strategy, and leveraging innovation to deliver technologies with a better material, environmental, and social profile.
Highlights include initiatives such as offering RSPO Mass Balance for 100% of its palm-derived products by year end 2018; actively working towards Zero Deforestation by 2020; and the integration of a new ERP platform to enhance supply chain transparency.
INOLEX has pioneered the development of safe, sustainable, and innovative new ingredients for over a decade in categories such as Alternative Preservation, Silicone Alternatives, and Natural Alternative Cationic Conditioners.
The company's natural ingredient platform, which is based on the Principles of Green Chemistry, is designed with the goal of delivering 100% natural, plant-based alternatives to widely used petrochemicals or unsustainable ingredients.
Recent successes in these areas include a 100% biobased and readily biodegradable cationic conditioning agent, 100% biobased alternatives to cyclomethicones, and 100% biobased Caprylhydroxamic Acid-based preservation alternatives.
Recently, INOLEX announced the expansion of its US manufacturing with a flagship plant in Charlotte, North Carolina. The new plant gives further opportunity to uphold the Responsible Manufacturing pillar around the health, safety, environmental, and social impacts of its operations.
"We are making significant investments in our people, our capabilities and our infrastructure to ensure that we are thoughtful corporate citizens as our global platform grows," said Plimpton.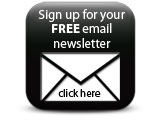 The report was prepared referencing the framework of the Global Reporting Initiative (GRI) Sustainability Reporting Guidelines. To download the report, visit www.inolex.com/pc/Sustainability/Purpose.
Featured Companies