INOLEX acquires ieS LABO
Companies will combine expertise for new natural ingredients
Affiliates of speciality chemical company INOLEX have signed an agreement to acquire ieS LABO, a manufacturer of high quality natural and organic plant and herbal extracts for the cosmetic industry.
INOLEX, a US-based company, is a major player in the green chemistry industry, turning natural vegetable materials into cosmetic ingredients. It is expected that INOLEX and ieS LABO, which hails from Oraison, France, will combine their expertise to bring innovative new natural ingredients to market over the coming months.
David Plimpton, CEO of INOLEX, said: "The leadership of ieS LABO, Pierre Cappanera and Maria-Paz Zuniga, have built a wonderful business focusing on the demands for health & wellness in the cosmetic market. Their products and philosophy are an ideal in match for INOLEX. We are excited to help them expand their presence, and to collaborate on new technologies."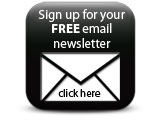 ieS LABO was founded in 1986 and is based in Provence. It is organic certified by Ecocert France as well as by the National Organic Program (USA), NATRUE (Germany) and COSMOS (Europe).
Featured Companies
See also