INOLEX introduces natural plant-based film former technology: LexFilm Sun Natural
LexFilm Sun Natural (Capryloyl glycerin/sebacic acid copolymer) is the latest ingredient advancement in INOLEX's portfolio of all natural sun care products.
A plant based, multi-dimensional polymer, LexFilm Sun Natural delivers patented sun care technology suitable for a variety of applications, including skin care, hair care and colour cosmetics.
The all natural, film former is produced using the Principles of Green Chemistry and derived entirely from renewable and sustainable building-blocks and is in process to receive ECOCERT, COSMOS, NATRUE and NSF certifications.
The incorporation of film formers in SPF formulations is a key factor in achieving uniform coverage and protection.
While many film formers are only available in crystalline solid form, LexFilm Sun Natural is a pourable viscous fluid that allows for an optimised formulation process and manufacturing ease.
The result is an easy to work with, all natural film former technology that delivers a smooth, more even application with immediate and consistent aesthetic appeal.
In laboratory comparisons, LexFilm Sun Natural demonstrated superior in vivo water resistance over benchmarks*.
"As sun protection becomes an integral part of the consumers' daily skin, make-up and hair routine, the need for long-lasting film formers with superior functionality and aesthetics is rising," said Fana Makonnen, Technical Marketing Manager.
"LexFilm Sun Natural provides this performance in an all-natural ingredient—which makes it an exciting option for formulators trying to balance these objectives."
*Please contact INOLEX for laboratory results.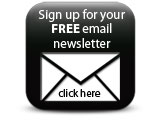 *LexFilm Sun Natural is a registered trademark ingredient of INOLEX
Featured Companies