ISP launches bioelements for the mass market
New range delivers novel skin care benefits in a cost effective way, says ISP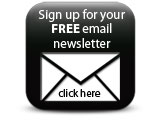 International Specialty Products Inc has introduced a new line of ingredients designed to bring premium effects to mass market skin care products. The Natriance range consists of three ingredients – Hydrator, Destresser and Brightener – and there will be more to follow, according to the supplier.

A bioelement derived from pea, Natriance Hydrator helps boost filaggrin expression in vitro to improve hydration and the skin barrier for smoother looking skin. Natriance Destresser meanwhile helps preserve skin appearance by addressing internal and external factors that can accelerate signs of ageing. A bran extract, the ingredient boosts energy and fights oxidative stress. Finally, Natriance Brightener is a yeast extract that targets the melanocytes which can lead to dark spots. ISP says that under in vivo and ex vivo testing, Natriance Brightener has been shown to be more effective than kojic acid.

"Mass market consumers will surely embrace products containing Natriance ingredients when they see how effective they are in countering the signs of ageing. Once reserved mostly for the higher end of the market, these benefits are now available to everyone and we're very excited to roll them out for the mass market," said Anna Gripp, senior director, global marketing at ISP.
Featured Companies