Iberchem launches new Chinese website to support expansion in Asia
Fragrance house Iberchem today launched its new Chinese website, aimed at supporting the company's expansion plan currently being unfolded across Asia.
Though similar in appearance to the English and Spanish websites, the new platform has been adapted to make navigation more intuitive and to feature information appropriate to the market. For instance, the videos come with Chinese subtitles to make them more accessible to Chinese-speaking users.
"The new website has been developed jointly between the Head Office and Iberchem Guangzhou," said Guillaume Audy, Corporate Communication Manager at Iberchem.
"We wanted to make sure that all the essential characteristics of the market were reflected and transmitted seamlessly to the local audience. Furthermore, this initiative marks a new step in our global 2.0 strategy."
The news comes shortly after Iberchem announced the opening of a new production facility in Bangkok, Thailand.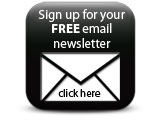 The company also has production centres in Indonesia (Jakarta) and China (Guangzhou), in addition to sales offices and creative centres in Shanghai, Singapore and India. Iberchem Guangzhou is the company's second-biggest facility, after its head office in Spain.
Featured Companies