Icon Partnership debuts Jane Packer floral fragrances
International florist launches five mood and character scents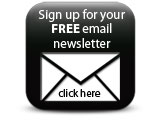 A fragrance collection from international floral designer Jane Packer is the first project to come from new fragrance and cosmetics licensing and development team, Icon Partnership.

Icon was established late last year but has really only been operating fully since this spring. Set up by industry professional David Strickley, whose experience includes a number of years with Estée Lauder, licensing partnership Icon will focus on iconic British brands, providing a complete service including product development, packaging, marketing and distribution. The rationale is that there are a great many iconic UK brands but they tend to be run from elsewhere. "We take ideas from people who want a presence in fragrance and toiletries and translate them under license," says Strickley. "We felt there was a need and we offer something a bit different."

The Jane Packer range comprises five scents, each designed to represent different moods and characters: Red Roses, Black Violet, Cyclamen; Gardenia, Cedar Wood, Patchouli; Iris, Jasmine, Sandalwood; Green Orchid, Vetiver, Lemon Grass; and Fig, Sandalwood, Amber. Each is available as a fragrance (50ml, £45), bath milk (200ml, £19.50) and body cream (200ml, £25).

Packer herself has been working on the range for about a year and was anxious that each fragrance should actually smell of what it was. And retailers are apparently very impressed with the results. Icon consultant and fragrance expert Tony Measom, also ex-Lauder, says: "In my 30 years in business this has been the best accepted fragrance launch with retailers. It's an acceptance of the concept but also in particular of the juices – it's a real advantage as the quality of the products' shines through."

The range will launch on 1 October at the Jane Packer flaghip store in London and online at www.janepacker.com. It will roll-out to leading UK department stores from 15 October. An international roll-out to New York, Tokyo and Seoul, where Packer also has stores, will follow.

The second Icon project, launching next month, is a trio of Sugababes fragrances – Tease, Tempt and Touch – and there are a futher two projects with other UK icons in the pipeline.


Companies