Illamasqua shows its facets
Colour cosmetics brand Illamasqua has unveiled its Holiday 2014 collection, named Facets
Colour cosmetics brand Illamasqua has unveiled its Holiday 2014 collection, named Facets. The collection takes inspiration from a range of multifaceted jewels, encouraging users to 'revere your beauty in all of its dimensions,' and is available from 10 October.
The Limited Edition Multi Facet Palettes (£45 each) in colour-ways Semblance and Aura, contain eight versatile shades to create a range of looks. Each comes with a double-ended brush for application. Semblance includes Gleam Cream in Mirage, Powder Blusher in Hussy, Eye Brow Cake in Thunder, Cream Pigment in Hollow and Powder Eye Shadow in Slink, Dizzy, Tango and Obsidian.
Aura includes Gleam Cream in Aurora, Powder Blusher in Tremble, Eye Brow Cake in Thunder, Cream Pigment in Hollow and Powder Eye Shadow in Vision, Feint, Servant and Machine.
The Limited Edition Mini Brush Set (£55) contains five essential everyday brushes, (Powder Brush, Eye Shadow Brush, Blending Brush, Angled Brush and Lip Brush) which are cruelty-free and made from synthetic hair, improving durability and longevity, according to the brand. They can be used with both cream and powder products. The brushes are encased in a compact pouch with detachable make-up bag.
The Limited Edition Make-up Bag is the first from Illamasqua, in a convenient wipe clean fabric outer.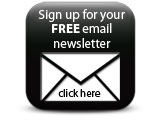 Finally, the collection includes existing Glamore Lipstick (£18.50 each) in shades Starkers, a soft flesh pink in a satin finish, and Salacious, raspberry red in a matte finish, complete a range of festive looks.
Companies