Impact Colors announces distributor agreement with Golden Business Class
Plans to expand presence in South America
Impact Colors has announced an agreement with Golden Business Class, based in Bogota, Colombia, to distribute Impact Colors' line of colour effect pigments and products in Colombia.
Doug Thornley, co-founder of Impact Colors commented on the agreement: "Increasing our distribution capability in South America is an important aspect of Impact Colors' strategic growth plan. Golden Business Class is also looking to diversify and extend their business with the addition of an expansive line of colour pigments and effects. We believe that our alliance and complementary capabilities will help us both gain significant market share in Colombia."
Golden Business Class' sales manager, Alexandra Orjuela, adds: "Golden Business Class is certainly on of the leading companies in the marketing of raw materials for the cosmetics sector in Colombia and a way of life for many of us involved in it.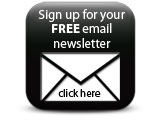 "The strategic alliance we have with Impact Colors is very important and is a perfect complement to our current line of raw materials."
Companies