In brief: A quick dip into forest bathing
How the Japanese wellness technique is catching on in Western beauty
The Duchess of Cambridge is a fan and now a leading charity is campaigning to have it prescribed on the NHS.
Forest bathing, or shinrinyoku, is officially taking the wellness world by storm.
Developed in the 1980s in Japan, the practise involves connecting with nature by being around trees.
It has been found to lower cortisol levels, reduce blood pressure, boost mental health and even improve the immune system.
The Woodland Trust has suggested that forest bathing should be recommended by GPs to help boost patients' wellbeing.
And with one in six people in England reporting experiencing anxiety or depression in any given week, according to the charity Mind, such an idea seems very sensible.
Now beauty is seeing the potential with brands introducing products inspired by the therapy.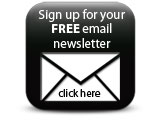 Aromatherapy Associates is introducing a Forest Therapy collection which includes a Bath & Shower Gel and Wellness Mist blended with pink pepper, juniper berry and cyrpress to uplift and calm.
Companies