India rules on skin lightening
Advertising Standards Council of India sets rules for advertisers of skin lightening creams
India's advertising watchdog, the Advertising Standards Council of India (ASCI), has said advertisers should not discriminate on the grounds of caste, colour, creed or nationality in advertisements for skin lightening creams.
The organisation has issued the advice as draft guidelines, which state that: "Specifically, advertising should not directly or implicitly show people with darker skin as unattractive, unhappy, depressed or concerned. These ads should not portray people with darker skin as at a disadvantage of any kind, or inferior, or unsuccessful in any aspect of life, particularly in relation to being attractive to the opposite sex, matrimony, job placement, promotions and other prospects."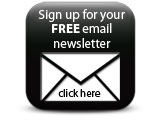 ASCI added that advertisers should also not use "post-production visual effects" on images to suggest exaggerated product efficacy or to associate skin colour with any particular caste, community, religion, socio-economic strata, profession or ethnicity and that they should not perpetuate gender based discrimination based on skin colour. The move comes after heavy campaigning by NGO Women of Worth, which took particular exception to an advert by Emami for its Fair & Handsome men's product.