Indian lawyer-turned-model Nidhi Sunil joins L'Oréal Paris' international team
Sunil will use her platform to speak out against colourism and violence against women
L'Oréal Paris has expanded its international team with a new spokesperson.
Nidhi Sunil, an outspoken model and activist against colourism, joins the brand's star-studded line-up alongside Katherine Langofrd, Eva Longoria, Celine Dion and Viola Davis.
She becomes the brand's second Indian global ambassador after Deepika Padukone, who teamed up with the brand in 2017.
Kicking off her career as an environmental attorney, the 33-year-old swapped her profession in law for a role in the spotlight as a model and actress in 2011.
Since beginning her modelling journey, Sunil has appeared in Vogue, Elle and Harper's Bazaar before moving into Bollywood.
She landed her film break in Gangoobai as Monisha in 2013.
For L'Oréal she will star in the brand's campaign for its new Elvive More Than Shampoo, set to launch in March 2021.
"I'm so happy to join L'Oréal Paris, to speak out for self-worth we must all believe in to suceed, especially when others try to tell us different."
In her early modelling career Sunil was told to laser away in her freckles, but refused to do so.
She added: "To me, beauty lies in the full power of your own voice and your belonging in the world. Every one of our stories is worth hearing. Our worth is our birthright."
Working with L'Oréal, she will also be an advocate for violence against girls and women, continuing her work with Invisible Girl Project, a NGO working against gendercide and violence towards females.
"From lawyer to model, actress to activist, Nidhi uses her energy to speak out against colourism and gendercide and to campaign for girls to be valued as much as boys.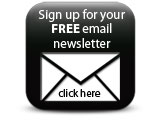 "She's a perfect spokesperson for our signature brands message, every girl is worth it."
Companies