Indie perfume brand Clive Christian reimagines two brand favourites
The British brand's 1872 and X scents have been reformulated with notes of neroli and mandarin tree blossom
Luxury independent fragrance brand Clive Christian is poised to reveal two reimagined versions of its fragrance favourites.
Inspired by Queen Victoria's love of orange blossom, Clive Christian has selected the citrus scent to reformulate the scents.
The brand's 1872 fragrance has been blended with notes of mandarin tree blossom, accompanied by a heart of violet and base of a citrus fusion.
Meanwhile, the X scent has been infused with top notes of neroli, a heart of tuberose and a cashmere fusion base.
Every bottle is individually numbered and features Queen Victoria's crown for a cap.
Last year, the brand celebrated 20 years in business and paid tribute to its roots as part of the Crown Perfumery Company.
The scents are set to be released on 1 April and will retail for £285 each.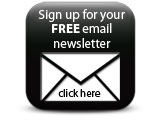 Companies