Induchem to launch Biogomm'age
The smart alternative to plastic beads
Induchem is to launch Biogomm'age at in-cosmetics Hamburg, a new generation of high tech exfoliation and the smart alternative to plastic beads
Based on 100% natural material, Biogomm'age features the Safe-scrub technology for a safer and more efficient skin exfoliation. With Biogomm'age, you can now imagine a leave-on exfoliating formula. Biogomm'age produces an effective exfoliation result as in fruit kernel but much more suited for sensitive and gentle skin.
Skin exfoliation, for a healthy and younger skin
Our skin self-renews continuously (almost 1,000 times in a life time) by eliminating the upper external layers and generating new internal layers from the basal layer. Desquamation normally occurs invisibly by shedding dead cells. During natural desquamation process, the skin can shed 30,000 to 40,000 dead cells per minute. By 70 years of age, an average person will have lost 48 Kg of skin.
Disturbances in this process result in the accumulation of partially detached cell on the skin surface with or without a concomitant thickening of the stratum corneum. Such cells and debris accumulation on the skin surface is generally associated with a feeling of roughness and dryness. This may potentially lead to flaky skin, scaly and non-uniform skin color. Upon ageing, or due to physiological or environmental factors (i.e. puberty, stress, skin aggressions, hormonal changes, overproduction of sebum), the natural exfoliation declines and needs to be activated to maintain skin in good and healthy conditions.
Former exfoliating solutions
Exfoliation of dead cells and debris from the epidermis promotes regeneration of the epidermal tissue and it is a well-known cosmetic process but it may also generate abrasive tensions on skin surface. Additional benefits to exfoliation are improved skin cleansing by helping to mechanically remove dirt and oil, reduction of surface bacteria, increased blood flow by mechanical stimulation and skin brightening by removing pigmented cells of the upper layer. Exfoliation is also used to favour the elimination of dry or oily dandruff from the scalp.
The most famous cosmetic exfoliating particles are polyethylene beads (also called plastic beads) which are safe for the skin, cost-effective, stable in formulation and available in a wide range of colours. However, due to their chemical composition, these beads are not biodegradable and their usage by major cosmetic companies is in decline, helping to prevent further pollution of the oceans. Current sustainable alternatives to plastic, such as sand particles, mother of pearl, sugars and salts crystals or fruit kernel fragments have drawbacks that may include but not limited to microbial quality, size distribution, colour release in formula, irregular shapes or sharp angles of the particles.
Biogomm'age: one step forward in cosmetic exfoliation
Biogomm'age is the result of several years of technological research by Induchem's experts. These exfoliating particles combine all the advantages of the existing exfoliation solutions, while eliminating their disadvantages.
Biogomm'age is produced by means of a patented process. Being mainly composed of cellulose, they are sustainable and eco-friendly. During their manufacturing, active ingredients, pigments or additional ingredients can be loaded to enhance their biological and cosmetic properties.
Safe-scrub technology inside: consumers love it
The intrinsic composition and manufacturing process of Biogomm'age gives it a unique feature: the Safe-scrub technology. Imagine that you have a microscope to follow the skin exfoliation process. You will see the particles generating tensions on skin surface and mechanically removing debris. After a while, depending on how sharp the particles are, you will see the particles starting to damage the skin surface, almost like a powder that scuffs glass. Biogomm'age has a safety feature: upon usage, they self-disintegrate, thereby preventing any skin irritation and avoiding the typical skin redness that occurs after exfoliation.
A blind study on a panel of volunteers has shown that 79% of the testers preferred the formula containing Biogomm'age, instead of the usual exfoliating particles, and 84% reported skin redness with the usual exfoliating particles but not with Biogomm'age.
Safe and resourceful: same efficacy than usual exfoliating particles
The efficacy of Biogomm'age has been tested on human skin to evaluate its exfoliating properties versus traditional exfoliating particles. This study has shown that Biogomm'age has exactly the same exfoliation efficiency than conventional apricot kernel fragments of the same size distribution.
Advantages using Biogomm'age
Developing a new cosmetic product is always time and energy consuming. Biogomm'age makes life easier by offering a new, safe, smart and reliable exfoliating technology.
Biogomm'age will give you access to all these benefits:
100% from natural origin
Biodegradable according to the reference OECD 301B test
Same exfoliation properties than conventional particles
Less irritating: Safe-scrub technology
Compatibility with leave-on products (average play time: 10-40 seconds depending on their size)
Visually regular shapes
Contains active ingredients (pro-vitamin B5 or vitamin E)
Coloured
Stable in any kind of formula
China compliant
Patented
Biogomm'age does not only offer an innovative alternative to existing exfoliation solutions, but also opens the door to an endless number of new finished products:
Leave-on whitening creams with a whitening ingredient and Biogomm'age to remove pigmented cells
Anti-oily dandruff shampoo that does not leave residues on the scalp
Face cleansers without damaging particles that get into your eyes
Exfoliating lotions for sensitive skins
Leave-on anti-ageing serums with anti wrinkles ingredients and Biogomm'age to stimulate the epidermis renewal
Residue free scrubbing hand sanitizers
and so much more.
Technical information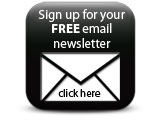 The standard grades exist in marine blue (with pro-vitamin B5 to help regenerating the skin, and white (with vitamin E to help maintaining skin barrier function). Each colour is available in three sizes: 200μm, 400μm and 900μm. The following table compares the PRO and CONS of existing exfoliation ingredients and Biogomm'age.
Exfoliating gel with 1% Biogomm\'age blue and 4% Biogomm\'age white
Visual effect of the standard Biogomm\'age at 5% in a transparent gel
Featured Companies