Induplast adds travel size jars and roll-on to its best-selling lines
Flat range
Induplast has added new sizes to two of its best-selling lines, the popular Roll-ONe and Flat ranges.
In recent years, both have been responsible for shifting paradigms in the personal care and cosmetic spaces, as unique market representatives within their categories.
Both of the new sizes are on the lower end of the capacity spectrum, perfect for travel-sized products.
Made of versatile and multi-functional PP, the Flat jar line is suitable for many different formulations, including quite sensitive ones, a key reason many luxury cosmetic firms use the material to house their precious products.
Roll-One range
The exterior can be set to either a matte or glossy finish and final customisation is offered through an array of techniques.
The Flat line provides exactly what the name would indicate: a massive surface area for customisation, along with perfect, clean lines that give the jars an elegant silhouette without becoming boxy or offering sharp edges.
Along with sizes from 10ml all the way up to 250ml, the line now offers a tiny 5ml variant.
On the other hand, the Roll-ONe line was created to offer brands an alternative to typical roll-on packaging on the market, enabling their products to stand out.
The Roll-ONe is made of 100% PP/PE, which are highly recyclable materials, meaning they are better for the environment.
The ball size is 35mm, in line with the latest market trends and perfect for personal care products, as well as skin care and para-pharmaceutical items. Originally offering 50ml and 75ml sizes, Induplast has introduced a 25ml version.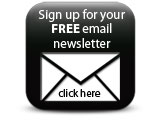 Visit Induplast at Luxe Pack Monaco Hall Diaghilev - Stand DB5
Featured Companies