Industry divided over Personal Care Products Safety Act
The Feinstein Collins bill was re-introduced last week. While it would give the FDA greater powers over cosmetics regulation, it does not have full support from industry bodies with some favouring the Sessions bill instead
US Senator Dianne Feinstein and Senator Susan Collins re-introduced the Personal Care Products Safety Act (PCPA) bill last week.
The bill was reintroduced in the 115th Session of Congress, after it became inactive at the end of the last congressional session.
The PCPA seeks to amend the FDA laws governing cosmetics in the US by taxing industry more than US$20m a year in user fees.
SMEs are predicted to lose out financially on a percentage of sales basis, compared with corporates.
If signed into law, the PCPA would give the FDA powers to regulate cosmetics more rigorously than monographed OTC drugs.
The US regulatory body would be able to cancel facilities or ingredient statements, meaning that the facility or product in question would not be allowed to distribute or be distributed in the US.
Not only would the PCPA give the FDA the ability to order mandatory recalls of products, but also the power to conduct in-depth factory inspections and reviews of a company's safety and complaint files.
The act would also require brand owners to register with the FDA, which they are currently not obligated to do. However, manufacturing facilities would still not be required to register.
Serious adverse events and minor adverse events would have to be reported under the PCPA.
Feinstein Collins vs Sessions
The Feinstein Collins bill is the second cosmetics-related bill to be re-introduced this term.
Congressman Pete Sessions re-introduced his bill called the Cosmetic Modernisation Act (CMA) earlier this year.
The CMA would not require taxing of industry and does require all manufacturing facilities to register with the FDA. It also requires serious adverse events to be reported.
Cosmetics companies would be required to file ingredients statements with the FDA in line with the current voluntary registration programme. However, the FDA would have no extra powers to conduct factory inspections or address recalls.
Manufacturing deal-breaker?
Sharon Blinkoff, Counsel at Venable LLP and a supporter of the Sessions bill, told Cosmetics Business:

"While the Feinstein Collins Bill does put in place Good Manufacturing Practices, without requiring manufacturing facilities to register, enforcement of compliance with GMP standards will be difficult. Perhaps the most troublesome approach of the Feinstein Collins Bill is its positon on National Standards and National Uniformity.

Unlike the EU Cosmetic Directive which provided for Uniform regulation on adoption, the Feinstein Collings Bill ties meaningful National Uniformity to an ingredient by ingredient review process with only a few ingredients or constituents reviewed per year. This approach will leave individual States with the right to adopt inconsistent positions on labeling warning statements and ingredients for years and years as with the limited number of ingredients to be reviewed annually it will take tens of years to complete the review of all ingredients and nonfunctional constituents present in cosmetic ingredients. Various States have proposed cosmetic legislation that would require labeling of ingredients at the parts per million concentration with additional warning statements like what has been done in California. Fifty states passing inconsistent laws would present a real challenge for cosmetic companies.

The only preemption Feinstein Collins proposes is with respect to registrations, good manufacturing process mandatory recalls or adverse event reporting, thus leaving regulation of safety of ingredients and labeling other than the current mandatory labeling up to the states. Clearly fifty different states adopting different rules on ingredient safety, required warnings and labelling beyond that which is currently federally required with impede National Distribution in the U.S. If the Feinstein Collins bill were to pass it would not only significantly increase costs of doing business in the U.S. based upon the user fees. But it will significantly increase the regulatory burden Cosmetic Companies. While there are small business exemptions the exemptions are limited to Companies with sales of less than $500,000 annually. This number is increased to $1,000,000 for companies that manufacture soaps in their homes."
Industry view
The re-introduction of the two bills has brought fresh perspectives from the cosmetics and personal care industry in the US.
Lezlee Westine, President and CEO of the Personal Care Products Council, said: "The Personal Care Products Council and its member companies reiterate our steadfast commitment to work with all stakeholders to modernise federal regulatory oversight for cosmetics and personal care products. 
"We greatly appreciate Senator Feinstein and Senator Collins' leadership in introducing legislation to update the regulatory system for the cosmetics and personal care sector. 
"The introduction of the Personal Care Products Safety Act is a move in the right direction, and we applaud the Senators' efforts in bringing multiple and diverse stakeholders together to address reform."
She added: "We believe strongly that any legislation should have broad bipartisan support… Given the industry's scientific rigour and commitment to consumer safety, we support modernising cosmetics regulation to ensure FDA has the appropriate resources and administrative authority to oversee our products."
Another supporter of the Feinstein Collins bill includes the Hand Crafted Soap Guild.
Divided opinion
However, Pam Busiek, President and CEO of the the Independent Cosmetic Manufacturers and Distributors (ICMAD) Association, supports the Sessions bill. She said: "We appreciate that Senators Feinstein and Collins share a commitment to protecting consumers, however the Personal Care Products Safety Act would do more harm than good in the name of promoting safety.
"We support a different approach that is consistent with other FDA programs to strengthen consumer protections without stifling innovation and affecting jobs. ICMAD endorses the Cosmetic Modernization Amendment sponsored by Congressman, Pete Sessions, which would enhance FDA oversight, create a national standard, and provide clear direction for all companies.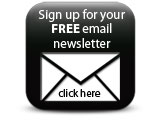 Another supporter of the Sessions bill includes the Professional Beauty Association.
Companies