Influencer marketing: Marc Jacobs Beauty reveals the #castmemarc class of 2017
The five aspiring beauty stars were flown to New York to record a make-up tutorial for a panel of cosmetic industry experts, including Marc Jacobs
Marc Jacobs Beauty has appointed five 'emerging beauty stars' as its new influencer vlogger team.
Jay, Nathalie Sade Fontanges, Rhea Jacobs, Lucy Garland and Zachary Edward will be known as the #castmemarc Class of 2017.
The brand launched the #castmemarc campaign earlier this year and invited aspiring make-up artists to share videos on Instagram revealing what inspires them in beauty and why they should be chosen for the #beautymarc video series.
More than 100,000 aspiring influencers applied, but ten finalists were chosen to fly to New York to record a make-up tutorial for a panel of judges, including Marc Jacobs and the brand's Global Educating Artist Yvonne Macinnis.
"We were really excited to see the response to the #castmemarc global search. I really enjoyed the submission videos and loved everyone's enthusiasm and energy," said Marc Jacobs.
As well as the #castmemarc Class of 2017 appearing in the brand's how-to video series, the team have won a year's supply of Marc Jacobs beauty products, invitations to all of the brand's beauty influencer events in 2017 and a Marc Jacobs wardrobe allowance.
Jacobs added: "I love to see how different people interpret all of the product we have worked so hard on. We're super appreciative of people travelling so far to work with us and can't wait to see what they do."
Drag queen and television celebrity Milk, aka Dan Donigan, announced the winners and appears in the initial imagery released.
Meet the Marc Jacobs #castmemarc class of 2017:
1. Lucy Garland from Australia (@lucygarland)
2. Rhea Jacobs from Dubai (@therjacobs)
3. Jay from Santa Barbara (@glamboyjay)
4. London-based Nathalie Sade Fontanges (@nathalie7sade)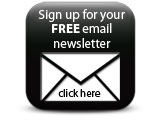 5. Zachary Edward from Los Angeles (@zacharyedward)
Companies