InnoCosmetics Europe
Get real about innovation in the cosmetics and personal care industry at InnoCosmetics Europe and benefit from the Super Early Bird discount before 1 July!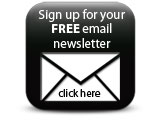 6-7 October, Movenpick Hotel, Berlin
Get real about innovation in the cosmetics and personal care industry at InnoCosmetics Europe and benefit from the Super Early Bird discount before 1 July!
click here to register


InnoCosmetics Europe is a high level senior executive strategic conference dedicated to informing innovation, R&D, new product development and marketing executives how to harness the power of innovation.
• How to identify future growth segments in the cosmetics and personal care industry?
• How to accelerate innovation and market penetration through strategic alliances?
• How to drive new product development along the cosmetics value chain?
• How to match the expectations of consumers for eco-friendly products while meeting the challenges of increasing global regulation?
• How do develop a global quality strategy to enhance product safety?
• How to commercialize scientific innovation into winning products?
At InnoCosmetics Europe, you will discover how leading companies such as Estée Lauder, Unilever, GlaxoSmithKline, Coty Prestige, Caudalie, Merck, Colgate-Palmolive, Grupo Boticario, and others are implementing innovative strategies to achieve real and measurable business results.
InnoCosmetics Europe features:
• Case studies and insights from leading cosmetics and personal care industry practitioners on how to maximise knowledge exchange and to generate actionable results.
• Networking opportunities to connect with your industry peers face to face.
• Panel discussions and hands-on brainstorming workshop sessions.
Some of the speakers confirmed:
• Marc Julie, Managing Director, Germany & Austria, CAUDALIE
• Steffen Seifarth - Managing Director and Regional Vice President - COTY PRESTIGE
• Christiane Spiegelhalder, Director Professional Marketing & Sales Oral Care, COLGATE-PALMOLIVE
• Florence Guesnet, Director Market Research EMEA & India, ESTÉE LAUDER
• Senior executive speaker to be confirmed, GRUPO BOTICARIO
• Mark Edwards - Director Biosciences and Idea Evolution – GLAXOSMITHKLINE CONSUMER HEALTHCARE
• Stephanie Wersig, Director Marketing Vichy, Innéov, Roger&Gallet, L'OREAL
• Robert J. Bianchini, Vice-President Global Skin Care R&D Merck Consumer Care, MERCK
• Inge Terpstra, Hair Care R&D Director Europe UNILEVER
• Giulio Pirotta, Board Member, Italian Society of Cosmetics Chemists, SICC
• James Clark, Director, Green Chemistry Centre of Excellence, UNIVERSITY OF YORK
Top five reasons to attend InnoCosmetics Europe
1. Our speakers have hundreds of years worth of practical experience—and they don't even look their age!
2. You'll connect with smart innovation, R&D product development, research and marketing executives in person: priceless contacts.
3. Hotel location rocks - located in the New Centre of Berlin at Potsdamer Platz (walking distance).
4. Restaurant Hof Zwei with a Mediterranean atmosphere and a glass roof, which can be opened. The culinary range is based on Swiss, Mediterranean and regional dishes.
5. What happens in Berlin, stays in Berlin—except for the great ideas you'll take back to the office.
Need more than this top five list to make your decision? Visit our website
www.kgsglobal.com
and request the brochure with the program details.
click here to register
Join us at InnoCosmetics Europe for an exciting and motivational dose of reality about innovation for cosmetics and personal care practitioners. See you there!
InnoCosmetics Team
Companies