Innovation Chemist (all levels) – Surrey – £30-40,000
An experienced creative and innovative chemis
Are you a pure natural in the lab?
Can you create award winning, creative formulations?
Have you used your chemistry or cosmetic science degree to formulate and deliver beauty, skin care or personal care products? Working for a truly dynamic company with a culture of energy, innovation and passion.
You are an experienced creative and innovative chemist with proven experience of launching products within personal care. Experience within natural or organic industry would be a massive advantage.
Using your experience and market knowledge you will be at the forefront of trends and innovation to create truly cutting-edge products.
Using your knowledge of your raw materials and scientific innovation you will provide technical support to the production area during both trials and regular production runs.
In addition to your product wizardry your admin skills are spot on ensuring records of all work are accurately maintained and up to date.
If you are the right formula apply today.
(Ref AE1157).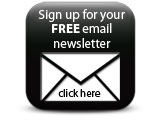 Email your CV to ae@arthuredward.co.uk or contact:
Heidi Bannister 01183 778 393 / 07747 792 272 / heidib@arthuredward.co.uk
Ana Filipa Calado 07792 958 152 / filic@arthuredward.co.uk
Melissa Shifrin 07803 504 100 / mels@arthuredward.co.uk
Holly Stanley 07384 256 771 / hollys@arthuredward.co.uk
Ben Ford 07710 392 825 / benf@arthuredward.co.uk
Christina Krajewski 07342 883 457 / christinak@arthuredward.co.uk
Joseph Bannister 07546 435 243 / joeb@arthuredward.co.uk
Featured Companies