Inolex introduces the SustOleo line with palm-free formulations
The new line includes emulsifiers, texturisers and emollients
The SustOleo line is a series of new and innovative palm-free alternatives for ingredient categories that are historically palm derived. The series includes emulsifiers, texturisers and emollients that provide unique performance, textures and feels.
SustOleo emulsifiers and texturisers have varying characteristics and functions. The series contains cationic conditioning and structuring agents, as well as sensory modifying solid emollients and stability enhancers. These multifunctional ingredients also perform as viscosity builders and co-emulsifiers.
SustOleo fluids have an exceptional sensory profile that ranges from cushiony to silky with an elegant after feel. Produced using Green Chemistry Principles, the SustOleo series is natural and/or biodegradable and will reduce the cosmetic industries' dependency on palm derivatives.  With robust supply chains, reliable origins and reasonable costs, the SustOleo line is a complete system for palm-free formulations that provides a unique solution for the increasing environmentally-conscious personal care industry.
Sensory Fluids:
SustOleo MCT
SustOleo DCS
Texturisers:
SustOleo TSB
SustOleo BA
SustOleo BG
Emulsifiers: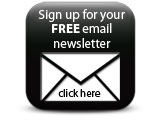 SustOleo 1822
SustOleo GMS
SustOleo GMS-SE
Companies