Inolex ramps up global sales force with key regional hires
Reinforcing new flagship manufacturing with prime distribution network
INOLEX has been steadily ramping up its sales force with strategic new hires in several key global beauty care markets. With its new flagship manufacturing plant in Charlotte, North Carolina in the final phase of development, the bolstering of the company's core sales team adds to the existing growth momentum surrounding the organization.
"Building an experienced team that is technically savvy and has a partnership mindset with our customers is fundamental," said Art Knox, VP Global Head of Sales. "We have a stand-out product portfolio that delivers performance, innovation, and an increased focus on sustainable and bio-based materials. We have world-class production capabilities culminating in Charlotte.
These three pillars combined are enabling INOLEX to showcase our leadership in the beauty care market," said Knox.
Following the announcement of its US manufacturing expansion last November, INOLEX has remained on target to fully transition its manufacturing operations to Charlotte, NC by the fourth quarter 2019.
In addition to fulfilling immediate manufacturing needs, the 150,000 square foot site in Charlotte offers the opportunity for future expansion of capacity and scope. The space includes modernized production and warehousing, and multi-purpose customizable space.
The broadening of INOLEX's sales network is yet another indication that the company is intent on serving its customers well. In addition to its own sales team, the company has over 40 distribution partners in 55 countries.
Seasoned technical experts in Asia, Eastern USA, and the United Kingdom, have recently joined the INOLEX team: Puja Agarwal was named Regional Business Director, Asia. She will be responsible for overseeing sales and marketing related activities for SE Asia, India, Japan, Australia, and New Zealand. Puja brings nearly 20 years of technical sales and marketing leadership in the beauty care industry to INOLEX, including 8 years as Senior Regional Marketing Manager, South Asia and Middle East at Berkshire Hathaway; Lubrizol Advanced Materials India.
She holds a Bachelor of Technology in Cosmetic Engineering. Jennie Creech joined the company late spring as Technical Account Manager, Eastern US.Jennie has over ten years of personal care specialty ingredient experience, having held positions at Clariant Corporation in Technical Sales and R&D.
Jennie will work closely with the domestic Sales, Marketing, and R&D Teams to deliver technical and commercial support to our customers in the East. She will also play an important role in supporting new innovative and sustainable product launches. Jennie holds a BS in Chemistry from the University of Pittsburg.
Doreen Bailey was brought on as Customer Experience Manager, a newly created, strategic position responsible for ensuring a positive experience through the full customer journey. Doreen has held management positions at BASF and Nova, bringing over ten years of expertise in customer service, as well as hands-on experience in marketing, sales, product life-cycle management, inventory, and logistics. She holds a BS in Business Management from the University of Phoenix, Charlotte.
Julia Benson has been named Technical Account Manager, UK, starting later this month. She brings over 17 years of experience in the Cosmetic, Toiletry, Fragrance, Beauty & Chemical industries, most recently as UK Sales Manager at Azelis UK LTD.
Julia's strong technical, product development, marketing, and commercial background have been instrumental in her ability to nurture a strong opportunity pipeline and drive sales in leading global and indie brands.
Furthermore, she brings an entrepreneurial acumen, having founded and run her own consumer facing formulation business. Julia holds a BS Cosmetic Science Diploma in Industrial Studies.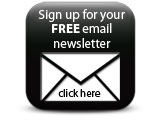 "Each of these exceptional individuals were chosen for their ability to understand the needs of customers at a regional and global level. With the expansion of our manufacturing capabilities, we are well positioned to deliver world class service around the world," said Knox.
Featured Companies