Inovia launches a functional natural skin lightening cream
Inovia International announces the launch of a new natural skin lightening cream
Inovia International is pleased to announce the launch of a new natural skin lightening cream.
Inovia's product is free from Hydroquinone and is a naturally based shear-thinning emulsion containing Sodium Phytate and the constituents of White Mulberry Extract (Morus Alba Fruit Extract).
Sodium Phytate from rice bran reduces the melanin synthesis, as well as stimulating the natural exfoliation process. Whilst the constituents of white mulberry extracts can be used for reducing age spots or evening skin complexion, as well as lightening the skin tone.
Skin Lightening products have in the past been controversial due to many of them containing an aggressive skin-bleaching agent known as Hydroquinone. This ingredient is now banned in the EU, USA, Australia, Japan and parts of West Africa.
Whilst Inovia believes this product will have international appeal some markets are more restrictive. China, for example, such a lightening cream would be classed as a 'special' cosmetic and companies would need to seek their own registration and approval. For Japan, specifically, a skin lightening product is classed as a quasi-drug and there are extensive additional rules.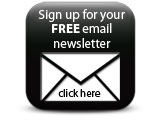 Inovia has launched this product to coincide with the publication of first Insight newsletter, which aims to introduce, inform and impart knowledge on subjects relevant to the personal care and cosmetics' world from Inovia's standpoint.
Companies