Inovia to present new innovative range at in-cosmetics Amsterdam
Following the success of the iBase Range at in-cosmetics 2017, Inovia International is pleased to launch their iBase+ range of cosmetics and personal care bases at in-cosmetics Amsterdam 2018.
The iBase+ range offers a bespoke range of fully customisable bases within proven and substantiated actives, e.g. anti-ageing, anti-pollution, together with a chosen or bespoke fragrance, including natural, and a specific extract or exfoliant.
This combination provides a finished product that is ready for the retailer and consumer.
The range is developed and supported by the Inovia technical team, who are leaders in the manufacturing of natural and organic ingredients and prominent contract manufacturers to the personal care and cosmetics industry.
Charcoal products continue to be much in demand and experience rapid growth. This is due to the purifying and detoxifying benefits that they are perceived to give.
Charcoal is still on trend, and to meet these demands Inovia has launched a natural Charcoal clay face mask which they will also launch at in-cosmetics.
The mask itself is the iBase Emulsion Clay Mask, made from natural clays to withdraw the impurities from the skin and is an  emulsion base.
The base contains Argan Oil and Shea butter to moisturise the skin. The base is adaptable and able to incorporate a wide range of actives, essential oils and extracts.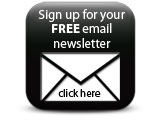 Visit Inovia at stand M10 to find out more.
Companies