Inspired beauty: invest, revamp and prepare
Anisa and innovation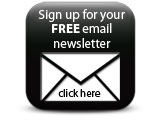 Iconic innovation

Apple isn't the only powerhouse investing in new technology, with the imminent launch of the iPhone5. Three megabrands - Macy's, Victoria's Secret and Nordstrom have made significant strides in their digital media which is bolstering their bottom line as confirmed by new media think tank L2. With website redesigns, compelling Facebook content and responsive Twitter accounts they are changing the way we consume, share and shop. Within the beauty industry, DuPont has invested significantly in the development of Natrafil and has partnered with our R&D brand adesign to create cutting edge synthetic fibre alternatives that perform like natural hair.

Vintage, Vintage, Vintage

London's first ever department store for vintage finds, Blitz, is opening near Brick Lane, offering the widest selection of vintage of any store to date with pieces from every decade and designer. Hopping over the pond, TV's fall premieres including newcomers The Playboy Club and Pan Am explore the sometimes gritty but glamorous world of the '60s woman shown in-store with Banana Republic's Mad Men collaboration and memorabilia commemorating the golden age of air travel. From the runways of Prada and Peter Som the nod to this era speaks to the desire for a refined, streamlined look with bright colour blocking and clean silhouettes. One of our favorite cheeky retro-inspired brands Benefit just debuted Watt's Up! and a newly (re)launched line of six essential brushes. What's old is new again.

Procter & Gamble steps forward

P&G's brand Tideand its Loads of Hope programme washed and dried an incredible 300 loads of laundry a day in the aftermath of Hurricane Irene. Power Relief by Duracell provided batteries for those without electricity. We greatly thank organisations of this calibre that pledge to help during these difficult times.

Coming attractions

The sound of falling poker chips at the one and only Monte-Carlo casino are sure to entice visitors to round out the year at Luxepack Monaco, an exclusive showcase of the best in creative packaging from 19-21 October. Or shortly thereafter the bright lights of Hong Kong's Victoria Harbour will draw many to Cosmoprof Asia, the leading business-to-business beauty trade show from 9-11 November in Asia's 'World City'. Be sure to mark your calendars for these exciting industry events. If you can't make it check out the latest fibres we debuted at MakeUp In New York.
Featured Companies