InstaNatural addresses skin concerns with revamped website
The brand will debut four new collections tailored around specific skin care concerns
Natural and organic skin care brand InstaNatural has announced the revamp of its website due to go live in April.
The Florida-based brand is offering customers bundles based on skin type and concern to make the shopping experience easier.
InstaNatural's Director of Marketing, Meliisa Boerema, said: "We know that finding skin care routines that work for each individual can be overwhelming and consuming, so we removed the guess work and made the process as effortless as possible.
"This allows consumers to quickly and effectively find the right products for their needs."
In order to keep up with shoppers' browsing needs, the brand's new website features a mobile-first design.
This includes easy-to-use navigation, optimisation for faster load times and icons which direct customers to social media or emails.
The new bundles - Simply Hydrating, Skin Clearing, Early Aging and Youth Restoring - all feature cleansers, toners, serums and moisturisers.
Boerema added: "By shopping our collections, consumers now gain access to their perfect routine by selecting one of our bundles with just a few clicks."
The new website can be found at instanatural.com.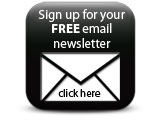 Companies