Instagram trials new business profile tools ahead of roll-out
Social media site is following in parent company Facebook's footsteps
Instagram's new logo launched this month
Instagram has been spotted trialling new business profile tools with a select number of users ahead of a wider launch, anticipated to roll-out in a few months.
The move is unsurprising considering parent company Facebook's strategy, which included the launch of Brand Pages in 2012, and, more recently, the trial of ecommerce functions within these pages in 2015.
Later.com first posted images of what the Instagram business profile trials currently feature; the blog noted it includes a 'contact' button beside the 'following' button, a linkable location tag and a category for the profile. When pressing the 'contact' button, options appear to either get directions to a business – which could come in useful for retailers – or to email them directly.
Instagram has been working hard to expand its offering and stay up to date with how people are using its platform. In March this year, the social media site announced it would be launching longer videos of up to 60sec. Instagram noted that the number of users watching videos in the past six months had jumped 40%.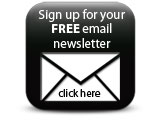 Meanwhile, yesterday, the company announced an update of its icon and app design with a refreshed look. Instagram sees more than 80 million photos and videos posted every day.
Companies