Inter Parfums achieves record year for sales in 2019
The fragrance company saw net sales reach US$713.5m up 5.6% on 2018
Inter Parfums, the company behind Jimmy Choo and Karl Lagerfeld fragrances, recorded record sales in 2019.
The company's largest brand Montblanc grew full year sales by almost 22.7%, while two of its mid-sized brands, Karl Lagerfeld and Van Cleef & Arpels, saw a 5% and 6.8% rise respectively.
Sales of Jimmy Choo although slightly up on last year, were down overall due to the strengthening of the dollar, while Coach sales also took a tumble in actual dollars.
Jean Madar, Chairman & CEO of Inter Parfums, said: "2019 was a record year for sales, achieved despite the depressing effect of a strong dollar and the small number of major launches compared to prior years.
"We also count among of our other major accomplishments the addition of two new important names, Kate Spade New York and MCM, as well as the extension of our license for the Oscar de la Renta brand."
Going forwards, Inter Parfums plans to launch a new scent for women under the Guess brand in spring, alongside a new fragrance duo called Canyon Escape for Hollister.
It will also be debuting its first Graff fragrance collection, which will launch exclusively with Harrods for six months in spring.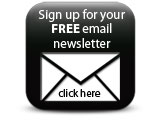 Inter Parfums forecasts record net sales of approximately $742m in 2020, resulting in net income of around $2 per diluted share.
Companies