Inter Parfums and Montblanc renew license agreement
The German manufacturer saw sales with Inter Parfums exceed €80m
After a successful five-year partnership, Inter Parfums and Montblanc have extended their license agreement for another ten.
Inter Parfums will continue to create, produce and distribute fragrances and ancillary products for Montblanc, without any changes to the operating conditions of its previous license.
The partnership between Inter Parfums and Montblanc has proved fruitful; Inter Parfums' annual sales of the German manufacturer's products now exceed €80m, a 400% increase in four years.
Jérôme Lambert, Chief Executive Officer of Montblanc, said: "We are very proud to announce the extension of our partnership with Interparfums. The remarkable successes achieved in the last few years, the result of our close collaboration, have naturally led us to renew our confidence in Interparfums for the next ten years."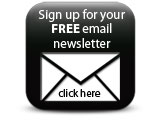 Jean Madar, Chairman and Chief Executive Officer of Inter Parfums, added: "Montblanc fragrances have met with growing success since the signing of our first license agreement, first with the Montblanc Legend line and then the Montblanc Emblem line. The work accomplished upstream by the Maison has contributed considerably to this success, and has allowed us to build a lasting position in the universe of men's fragrances. We are very pleased that this new license agreement will reinforce our long-term visibility, by notably setting the stage for developing a product offering in the women's fragrance universe."v
Companies