Inter Parfums buys Rochas from P&G for $108m
The deal was financed by a €100m loan
Inter Parfums has completed the takeover deal of the Rochas brand for $108m.
The acquisition sees Inter Parfums take on the brand's fragrance and fashion names and trademarks from P&G, which is itself in the midst of selling off up to 100 of its beauty brands.
Speculation over the sale of Rochas began almost ten years ago, but no solid M&A activity was announced until March of this year.
P&G inherited Rochas with its acquisition of hair care brand Wella in 2003. Wella is also thought to be up for sale in the beauty divestiture currently underway at P&G.
The Rochas deal was financed by a €100m loan repayable over five years. Inter Parfums said in a statement it does not expect the acquisition to have a significant impact on total sales (based on low inventory levels and the timetable for Rochas' integration) and is therefore still anticipating net sales of roughly $470m in 2015.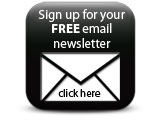 Jean Madar, Chairman and CEO of Inter Parfums, said: "This acquisition opens up a new page in the company's history by integrating for the first time both fragrances and fashion. This will allow us to apply a global approach to managing a fragrance brand with complete freedom in terms of creativity and aesthetic choices and a very high degree of visibility to establish a position of even greater preeminence for Rochas in the universe of luxury. We will now take time in the second part of 2015 to define the priorities for the brand's development and build a sustainable long-term strategy."
Companies