Inter Parfums net sales grow 13.4% in Q3 2016
The July launch of Coach's signature women's fragrance boosted growth for the company exceeding expectations
Inter Parfums has announced Q3 2016 net sales of $157.6m, an increase of 13.4% on the same quarter in 2015.
The company's Chairman and CEO Jean Madar said that both its European and US operations performed "exceptionally well" during the quarter, with European-based product sales up 12% and US up 19%.
This was, in part, put down to the July debut of the signature Coach women's scent, Coach Eau de Parfum (pictured), which exceeded the company's expectations.
Meanwhile, the Montblanc brand – Inter Parfums' largest – grew 11% in comparable quarter sales. The brand's Legend fragrance family performed well with the latest launch, Legend Spirit, contributing to overall success.
Inter Parfums acquired Rochas in June last year from P&G. In the latest quarter, the brand's fragrance sales more than doubled compared with last year's Q3 due to strong demand for the Eau de Rochas and Rochas Man fragrance lines in Spain and France.
Taking a downward turn, however, Jimmy Choo saw comparable quarter sales decline.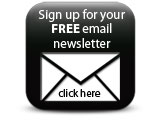 Inter Parfums put this down to the fact that the brand unveiled its Illicit line in Q3 2015, boosting sales. In the first nine months of 2015, net sales for Jimmy Choo grew 51%. However, overall, comparable nine month brand sales are relatively flat, Inter Parfums confirmed.
Companies