Inter Parfums net sales up 19%
The company performed well in the US and Europe
Following strong results across Europe and the US, Inter Parfums has posted a net sales increase of 19% to $105.5m in the three months ended 31 December. Total net sales for 2013 (excluding Burberry) increased nearly 23% to $433.0m from $352.7m during the prior year.
Discussing European-based operations Jean Madar, Chairman & CEO of Inter Parfums said: "The year closed on a very strong note as our ongoing brands delivered robust growth of 21% in the fourth quarter."
In Europe, the company's strongest brands included Montblanc, which saw sales rise more than 42%, and Jimmy Choo, which posted a sales rise of 11%. At the same time, the launch of the new Repetto signature scent and Place Vendôme from Boucheron helped the boost company sales. Meanwhile, in the US, the company posted sales growth of 11% for the quarter.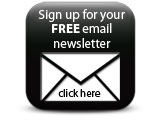 "We are very enthusiastic about 2014 which is shaping up to be one our largest new product launch years in our history on both sides of the Atlantic with new scents rolling out for Balmain, Karl Lagerfeld, Jimmy Choo, Montblanc, S.T. Dupont, Alfred Dunhill, Shanghai Tang and Agent Provocateur," said Madar.
Companies