Inter Parfums rings Nasdaq bell to celebrate 30 years since IPO
The fragrance company's CEO rang the 'closing bell' in Times Square on Valentine's Day
Inter Parfums rang the Nasdaq 'closing bell' yesterday to mark 30 years since its IPO.
Closing bell ceremonies for the US stock market occur daily, with different companies invited to press the button and ring the bell.
The CEO and Chairman of Inter Parfums, Jean Madar, rang the bell on 14 February, sharing the Times Square stage with other company representatives.
Prior to its IPO, the company was known as Jean Philippe Fragrances, named after its two founders Jean Madar and Philippe Benacin.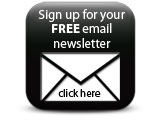 Other companies to have rung the bell recently include PepsiCo, Clean Slate Living, Rimini Street, Nutrisystem and Youngevity Health.
Companies