Inter Parfums sales decline 6.2% in 2015
The strength of the US dollar versus the euro affected sales growth throughout the year
Inter Parfums has reported a decline of 6.2% in sales in fiscal 2015. The financial year was rounded off by a 5.5% drop in net sales in the fourth quarter, the company announced on 26 January.
Overall for the full year, net sales amounted to $468.4m, down from the $499.3m in 2014. At comparable foreign currency exchange rates, consolidated 2015 net sales grew 1.5%. Looking at the fourth quarter in isolation, net sales totalled $118.2m, down 5.5% on Q4 of fiscal 2014, which was $125.1m.
Jean Madar, Chairman & CEO of Inter Parfums, explained that the strength of the US dollar versus the euro impacted sales growth. Speaking about specific fragrance brands, Jimmy Choo was singled out as a front runner in Inter Parfums' portfolio. Madar said: "For the full year, Jimmy Choo fragrances represented our fastest growing brand, with sales up 18% in dollars and 41% local currency, while Montblanc remained our largest selling brand. The ongoing success of Jimmy Choo Man and the launch of Jimmy Choo Illicit, our third women's fragrance under that label, were the principal drivers for brand growth."
Montblanc's growth slowed down in 2015, with brand sales up 4% in local currency, but down 9% in dollars in Q4. Meanwhile, in the US, Dunhill brand sales were up 9% in Q4, and 37% for the year as a whole making it the largest and fasted growing brand in the group.
Inter Perfumes' target regions continue to be North America, Western Europe and Asia. Each of these regions saw local currency sales growth of 25%, 10% and 3% respectively. The Middle east and Easter Europe were both identified as high achievers with regard to top line growth. However, Madar did admit that South American sales suffered, "not surprisingly, with the economic situation in Brazil", he said.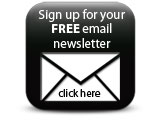 Looking forward, Russell Greenberg, Executive Vice President & Chief Financial Officer explained that 2015 net income is expected to fall in the range of between $0.95 and $1. While, net sales for 2016 are being forecast in the range of $500m-$510m.
Companies