Inter Parfums sees Q1 sales increase driven by Europe
Montblanc and Coach were named as top performers for the fragrance brand owner
Fragrance brand owner Inter Parfums has reported that its Q1 sales have increased by 13.1% to US$171.8m.
The European region saw particularly strong growth of 24.9% to $119.7m, while the US declined by 4.6% to $22.3m.
Commenting on the European performance, Jean Madar, CEO of Inter Parfums, said: "Montblanc and Coach brand fragrances drove top line growth with sales gains of 33% and 242% respectively.
"With last year's first quarter sales up 57% attributable in great part to new product launches, Jimmy Choo fragrances declined 28% in the current first quarter."
However, Madar expects Jimmy Choo sales to pick up in 2018 with the launches of Jimmy Choo Man Blue and Jimmy Choo Fever later in the year.
"The strength of the euro magnified the sales performances of Lanvin and Rochas," he added, "whose sales were down slightly in local currency, but in dollars, were up 10% and 14% respectively."
In regards to Inter Parfums' US operations, Madar predicts that the disappointing sales will turn around as new products will be unveiled throughout the year across many of its brands, including the launch of its Guess? fragrances.
Earlier this year, the France-based company inked a 15-year exclusive licence deal with fashion brand Guess?.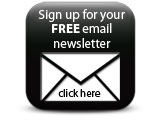 Coty held the Guess? licence from 2010, while prior to that it was with Parlux.
Companies